In today's article I'm going to guide you step by step on how to start a WordPress blog. Why WordPress? Because it is the best website platform for organic growth. Ranks higher than any other website builder and in terms of skyrocketing your business, WP is flexible, SEO favorable, and easy to navigate once you get used to everything.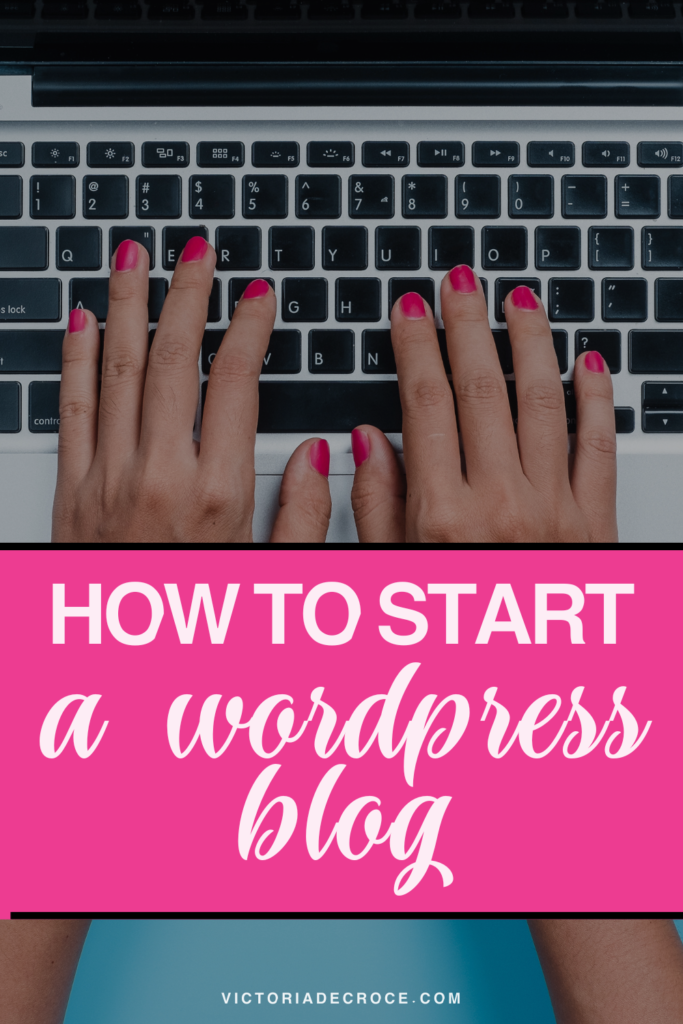 Start a WordPress Blog and Turn It Into a Business
Managed WP sites are far more flexible and trustworthy, so get a Managed WordPress Site through a hosting plan such as BlueHost, GoDaddy or Kinsta.
Invest in the long term– don't just start a blog that has no real drive. Let's think long term money maker and pay for the Deluxe Plan or higher, so that you can have the space to upload good video and image content.
SSL– an SSL certificate is non negotiable, you must purchase one through the hosting plan
Domain Name be like- Make it short and sweet, something everyone can remember and NO, do not put LLC in your domain name. Drives me nuts.
Do not worry about anything. Once you decide on which hosting plan you want to go with, you will log in and be able to access online chat help if necessary. They're great at walking you through everything.
When your new WP Managed site is ready to log into (takes a few hours), you'll have a domain name that looks something like this:
https://YOURDOMAINNAME.COM/WP-ADMIN
Notice the S on the end of http
This is a SECURE SITE. So make sure you get that SSL certificate. It's worth everything when owning a wesbite.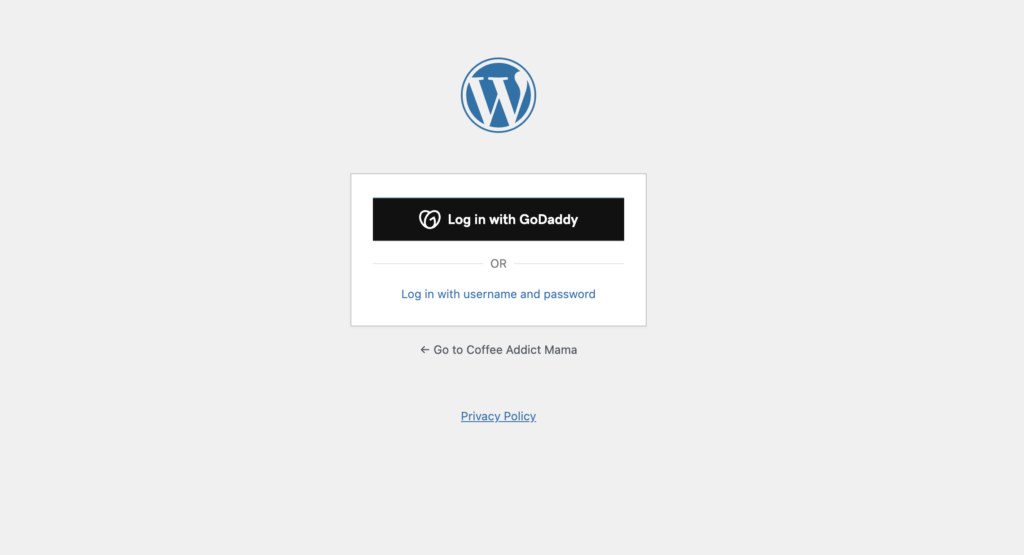 Logging into the WordPress Dashboard
Now you can get familiar with the WP dashboard. You want to install necessary plugins. On the lefthand side you will see
Plugins–Installed Plugins– I recommend Yoast SEO, Akismet, WP cache, WooCommerce (even if you don't have anything to sell eventually you will (digital or physical), Really Simple SSL (for the security certificate. You'll get the key code from the hosting plan after you purchase), Elementor if you want a professional looking site because free themes look low budget, and then you can add whatever is necessary moving forward) most themes will recommend which ones to install. Deactivate anything you're not using to save space on your site.
Pages– Create pages for ABOUT, CONTACT, BLOG, SHOP, Etc
Posts– Get familiar with writing blog post articles and simply leave in draft if necessary. The key to becoming a better blogger is by continuously writing. Here's how to write a blog post in one hour or less.
Templates– If you can invest in a paid template but beware of slow loading themes. These can really make your site lose readership and it's beneficial to install themes that won't brake your site (make sure they have good reviews).
Other plugins and such will come as you grow. Those are the basics.
Up on the righthand side you will see HOWDY, Your Name – scroll down to edit profile. Here is where you can add information and social media accounts.
Your Biographical Info and Meta Description should be SEO written with a clear about and mission statement.
Dashboard- Go To Settings – Permalinks (do this BEFORE publishing any content)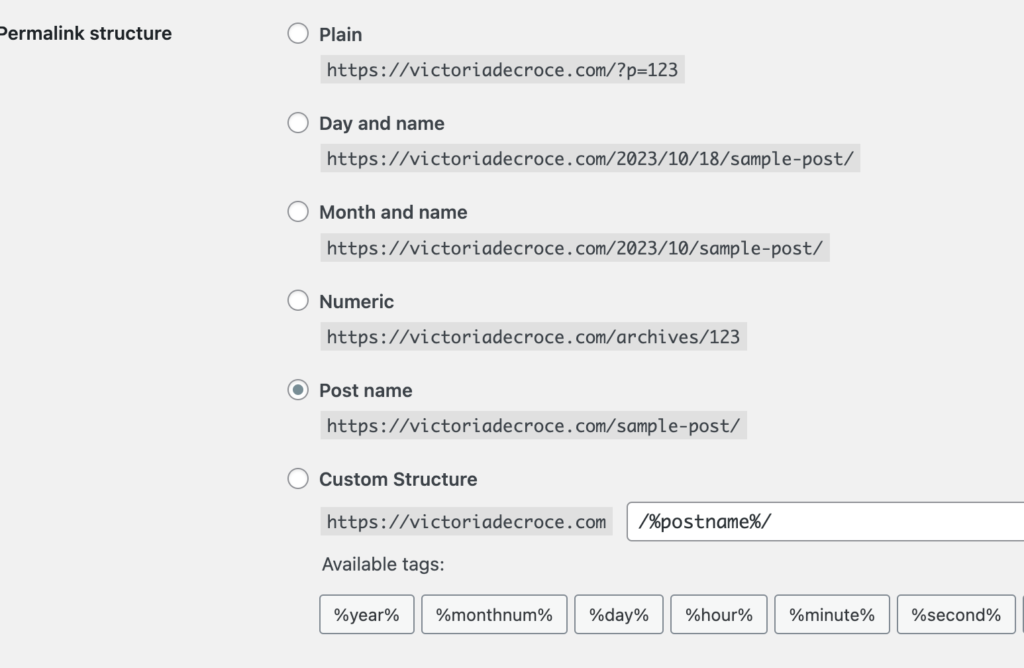 Select Post Name
This is by far the cleanest way to publish your content. The URL is crisp, clean and perfect for SEO. Save.
Now you can start publishing posts. This saves so much time and effort. Do not change permalinks after this or it will break your URL's.
Appearance- Themes- Customize
Here is where you will connect your blog to your blog page and set your site identity to the home page. Back in the day I would have said set your blog to the homepage. However, I'm here to teach you how to turn your blog into your brand and business so that you can make money from it. So, here's what you do next:
Set Your Homepage Displays to A Static Page, Home and Blog to blog posts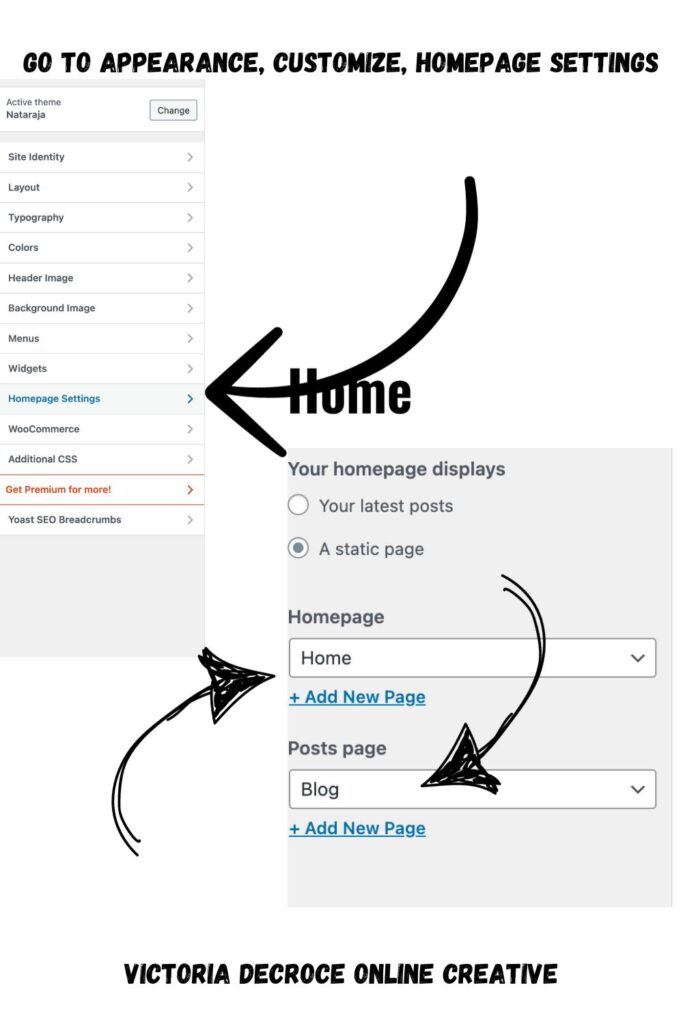 As you begin to write, you will become more and more accustom to the way you want your readers to view your site.
Pro Notes:
Being a blogger takes time and commitment. You don't start making money from the first post. You strive to be the best at blogging that you can be for the longterm wealth that comes from a genuine website.
Be authentic
Write creatively
Learn as you go
Don't just post to post
Avoid clogging your site with too many ads (total turn off)
Attract true connections
Build a brand through YOU
Being sloppy is part of the game: edit, re-write, update and become better at what you do with time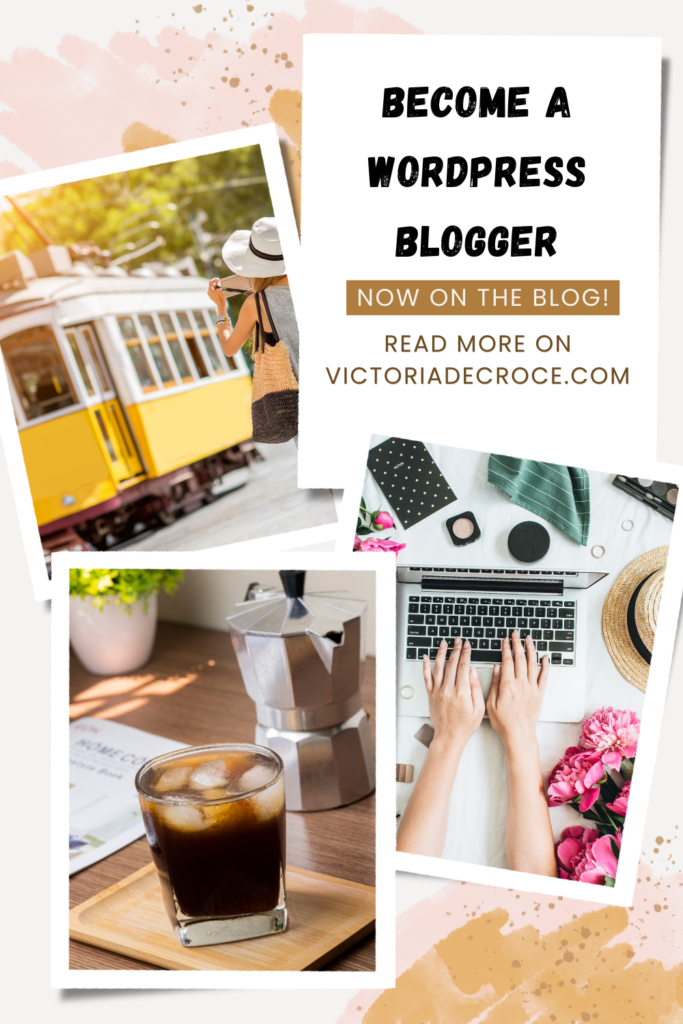 Connect To Google Analytics so that you can track your progress.
Also, sign up for a Pinterest For Business account to pin your graphics. When you use these two alone your rankings will be higher when people search things on the internet. Pinterest is a search engine like Google, so be sure to utilize it.
More blogging tips and growth hacks coming soon. Be sure to subscribe. XO-V