If you're a new food blogger here's some creative blog post ideas to get you going. Want to start a WordPress blog? The sky is the limit and I'm here to show you how to build a brand from the blog up. You know what is most searched for on the internet? Food recipes. Yep. You're getting a creative content list to improve your SEO score and these catchy headlines are going to help make that happen.
List of Blog Post Ideas For Food Bloggers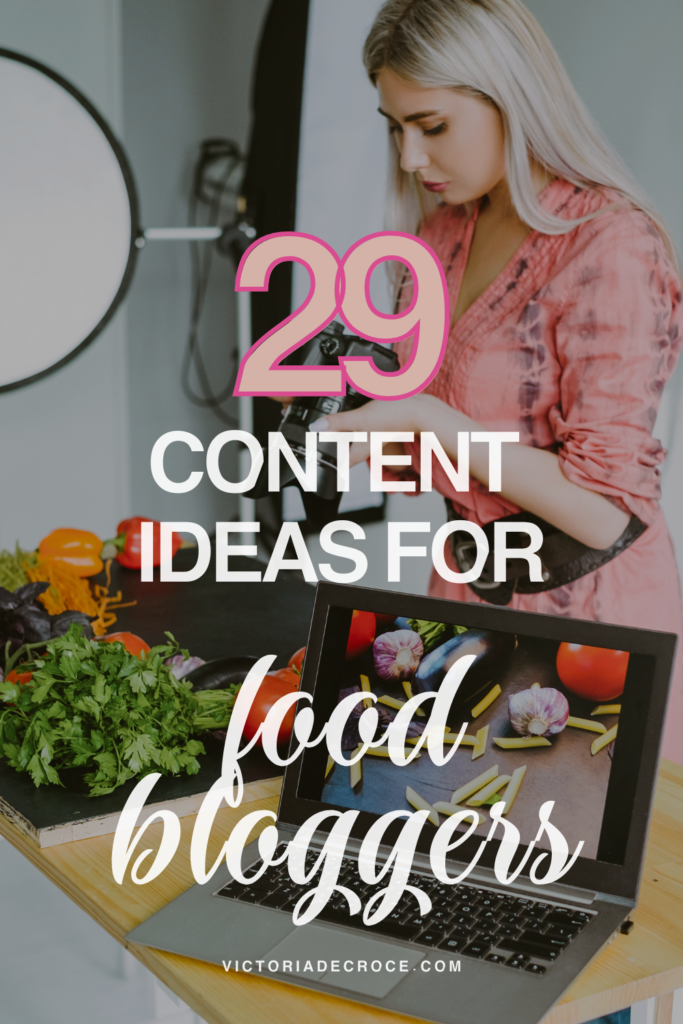 I always recommend creating a Pinterest for Business account and Canva Pro if you're going to be dedicated to blogging. Especially if you want to make money. Worth the investment and learn how to use these platforms for organic growth.
Creative Content Ideas For Foodies
150 Delicious Fall Recipes
How To Make Sourdough Bread From Scratch
My Secret Coffee Cake Recipe
19 Pot Roast Dinner Ideas
Gluten Free Sugar Cookies
Simple Meal Planning For Weight Loss
Slow Churn Chocolate Chip Ice Cream
Homemade Chicken Noodle Soup
Vegan Blueberry Muffins
Starbucks Copycat Gluten Free Coffee Drinks
Food Photography 101
Perfect Gluten Free Taco Salad
37 Ways To Use Avocado
Coffee Lemonade Recipe
Gluten Free Chocolate Cake with Buttercream Frosting
Vegan Glazed Donuts
Kahlua Chocolate Cupcakes
Copycat Dunkin Apple Fritters
Pumpkin Pie Truffles
Homemade Coffee Cake Recipe with Sour Cream
Gluten Free Cinnamon French Toast
Espresso Brownies
Bailey's Coffee Cake
Dutch Oven Boston Butt
Old Fashioned Pound Cake
Starbucks Gingerbread Syrup
Homemade Coffee Creamer
Gluten and Egg Free Vanilla Cupcakes
Bakery Style Chocolate Chip Cookies
Caramel Iced Coffee
Gluten Free Sun Dried Tomato Pasta
Olive Garden Carbonara
Sorry went overboard and gave more than 29 ha! If you are a beginner you will also want to blog about utensils and gadgets that are a must in the kitchen. Foodies are constantly searching the internet for recipes, appliances and things to help them pull off the perfect dinner party.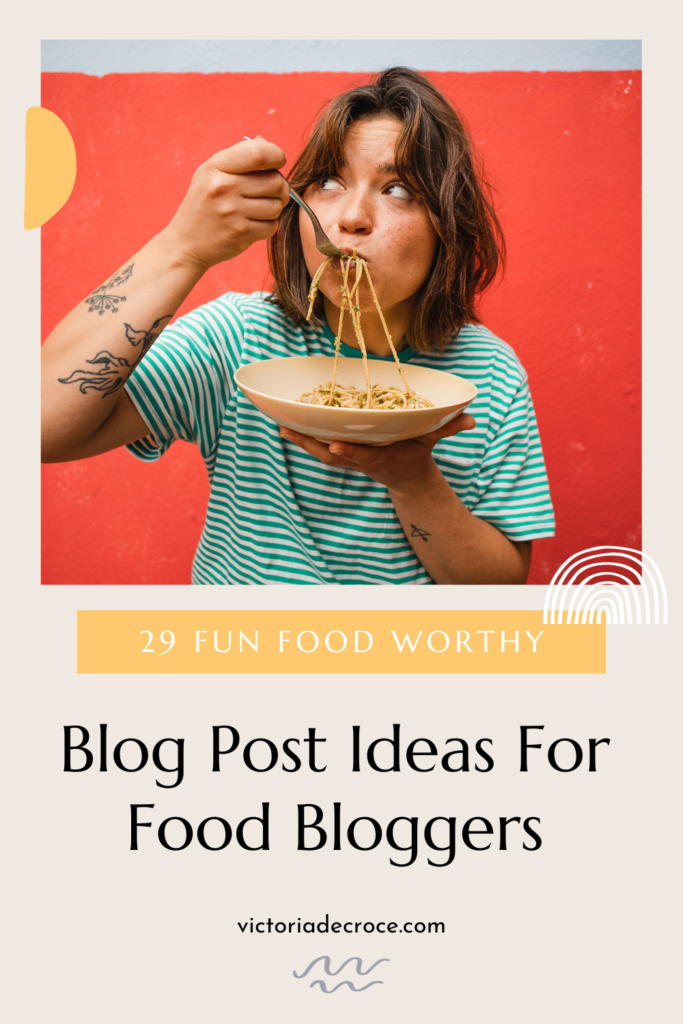 Food Blog Post Ideas
When sharing your food recipes on your new blog be sure to install a recipe plugin so that readers can skip to recipe and print. This is extremely helpful when sharing ingredients and how to's. It could be a simple thing like this that will make a new reader stay on your website longer.
Enjoy. Have fun.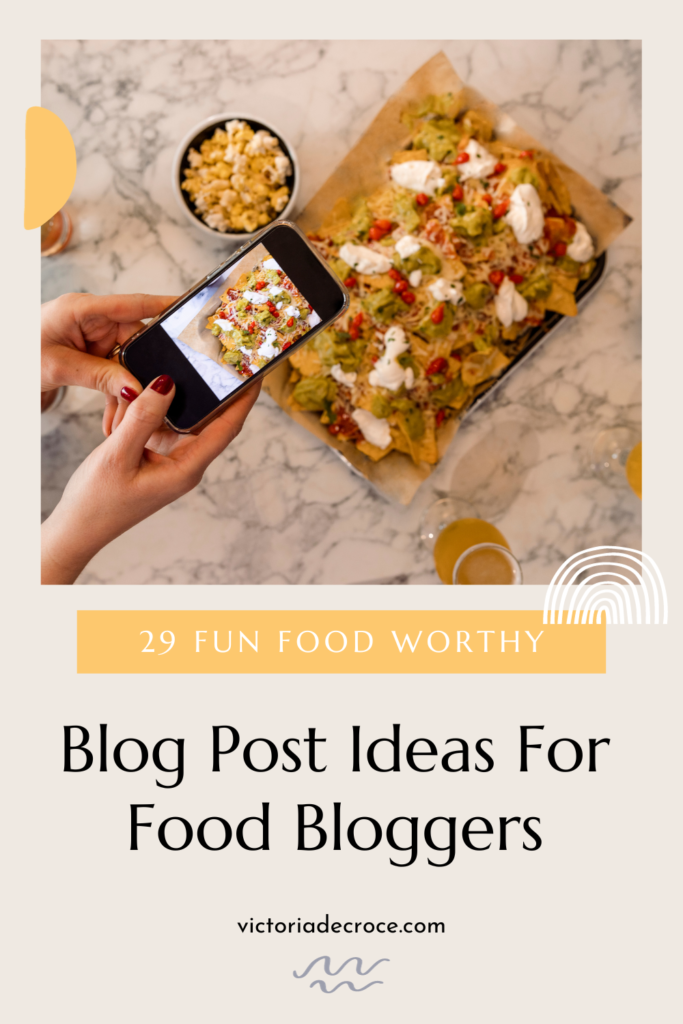 The reason I shared so many Gluten Free ideas is because wheat intolerance is becoming an issue with hundreds of thousands of people. Please be mindful when crafting nutritional recipes. You'll get a lot more readership and your blog will skyrocket because so many families are opting for wheat free ingredients.
What's your favorite thing to make?
Don't forget to share your food blog here.