If your website is fairly new or you've noticed a drastic decline in traffic over the past several months, it's time to boost your online presence. Here's 6 simple ways to drive more traffic to your site so that your business can start thriving. I've got you boss! I'm Victoria and I specialize in organic marketing. Let's grow.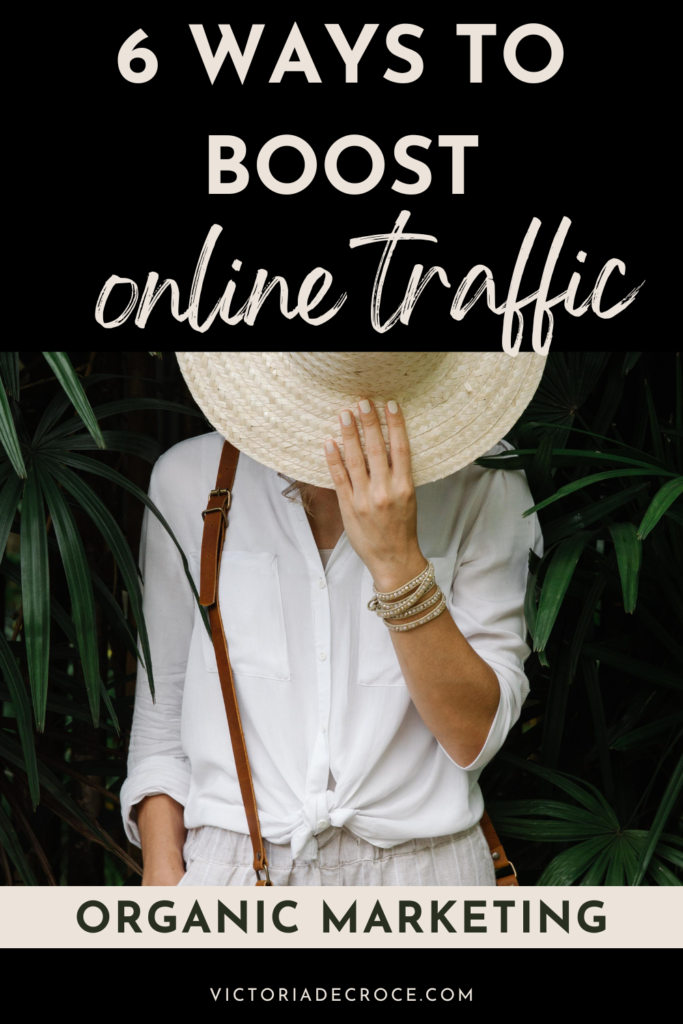 With billions of people searching the internet every single day you want to make sure that you've got your organic strategies in the bag. Installing an SEO plugin like Yoast is extremely helpful. But, is that enough? Sometimes you need more than just a plugin. Today I'm going to walk you through and through everything you need to know to grow your online brand like a boss.
Organic Strategies That Drives Traffic To Your Website
Install and use a mobile + SEO friendly theme– Sometimes the theme you install can effect the loading time of your site as well as how it appears on Google. Make sure it's user friendly on all devices. Test your site and make sure it's loading fast. If not, search a new theme that helps with all 3 of these aspects. Mobile friendly. SEO friendly. Loading.
Use an SEO plugin– Yoast is the most popular search engine optimization plugin and helps you establish a keyword rich site. However, you need other things like a keyword research and tools to help you optimize your site so that people can find you.
Optimize Keywords– Longtail keywords are when someone is looking for something very specific online. They may type in 'Naples animal hospital specializing in ear infections'. This is a long search with specific keywords. Making sure your posts and pages have keywords that relate to your business is so important when building your website. You can learn how to use Google Keyword Planner here.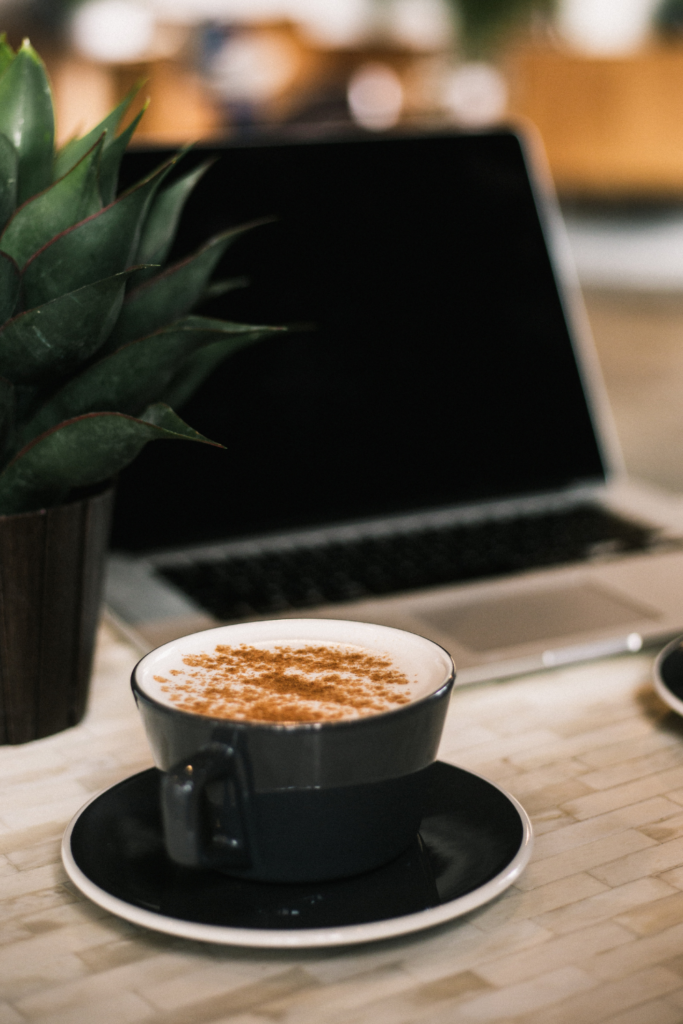 How To Drive Traffic To Website
Save Images With Keywords– Don't save your photos as IMG. Using specific keywords related to your post is everything. Save photos you're using as your title and descriptions. For example: if the original pic is saved as IMG2456.jpg, rename it to black-cup-of-coffee-on-desk. Use the ALT TEXT area of your post to insert a keyword rich description of the image.
Pinterest for Business– a well established Pinterest account is more important than social media sharing because it's also a search engine. You can certainly have FB and IG but, focus more on Pinterest pins and creating video content to boost your online traffic. You'll notice a dramatic difference.
Share to X (formerly known as Twitter)– This is where you see a lot of people, mostly bloggers and business owners sharing their website and blog links because Twitter has a special relationship with Google. It's a secret. But now you know. Share your posts and services here! You'll thank me later.
That's 6 simple ways to grow your brand in an organic manner. Don't stress. This whole networking and marketing thing can be overwhelming if you don't understand it. My job is to help you flourish. Follow me for more boss tips.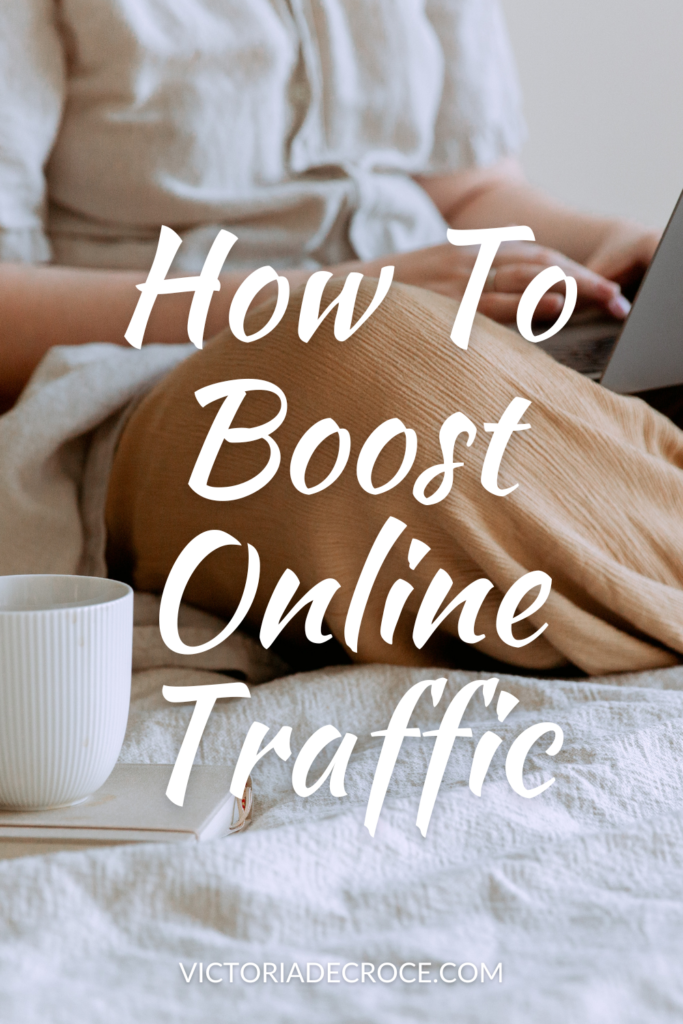 Need help growing your business online? Check out the shop for all my services.