It's always helpful to do research before launching your new business, whether it's online or not. My recommendation for your business website would be through a hosting plan for a managed WordPress account. This platform ranks higher than any other in terms of successfully growing your brand. The flexibility is amazing because you can do so much with your site to bring in extra income.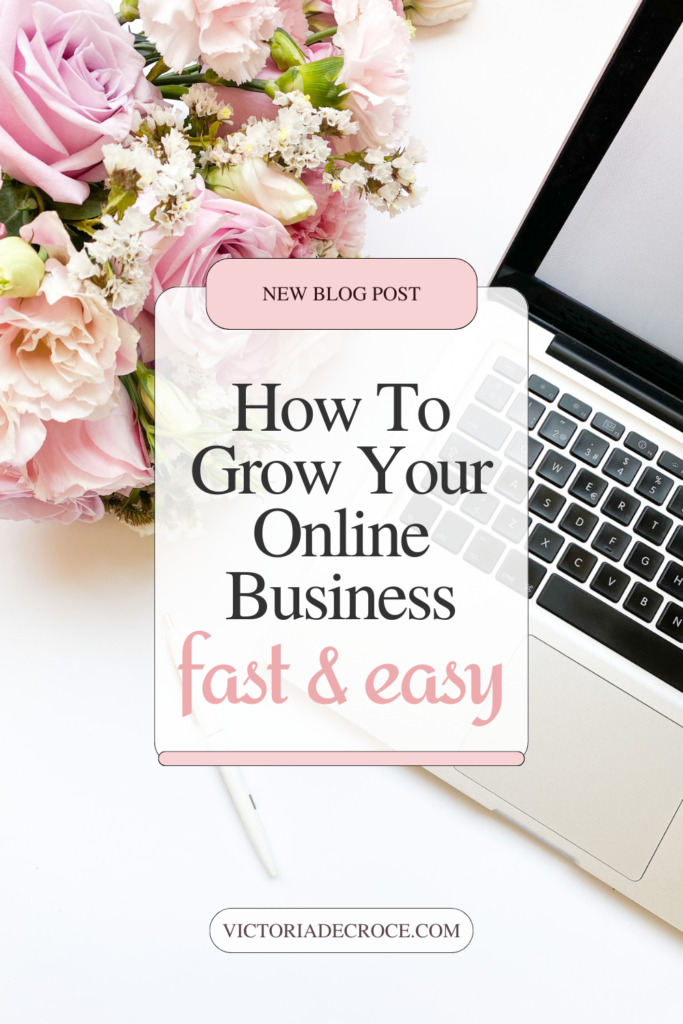 Today I'm going to walk you step by step on how to grow your online business fast. If you need an organic boost in traffic, simply apply all the tips and tricks I share with you daily here and on IG.
Invest In a Website
Many new business owners skip this important factor but it's crucial for long time biz commitment and growth. If you wait to invest in your very own website, it will take much longer for you to build a brand. The sooner you get a WP site up and running, the better. This is because you need to establish a healthy relationship with Google. If you're new online, you want to build a foundation with the boss who runs the internet.
WordPress Managed Site– hosting plans like BlueHost, GoDaddy or Kinsta is going to be the best option. With one of these plans you'll be able to purchase a domain, SSL and email all in one place. Plans are going to be basic, deluxe or pro. If you are going to be working solely online driving traffic to your site daily, don't go with a basic plan. You'll need the storage for images, videos and WooCommerce.
Pay For A Theme– there are tons of free options but take it from a pro, a purchased theme is going to look aesthetically pleasing and you won't be happy with just a plain ol' boring site that looks like everyone else's. Plus, those themes can always crash which is hell to recover from.
Make A Boss Landing Page– generally speaking this is your home page. You want to make sure that visitors know exactly what you're about and how you can help them. Additionally, create pages that are utilizing SEO to bring in organic traffic. You'll need a SITEMAP page that's basically a map of your site. A privacy page, terms of use, contact, about (psst…your about page isn't about you), blog, shop (if you have one) and anything else you deem helpful to your potential clients.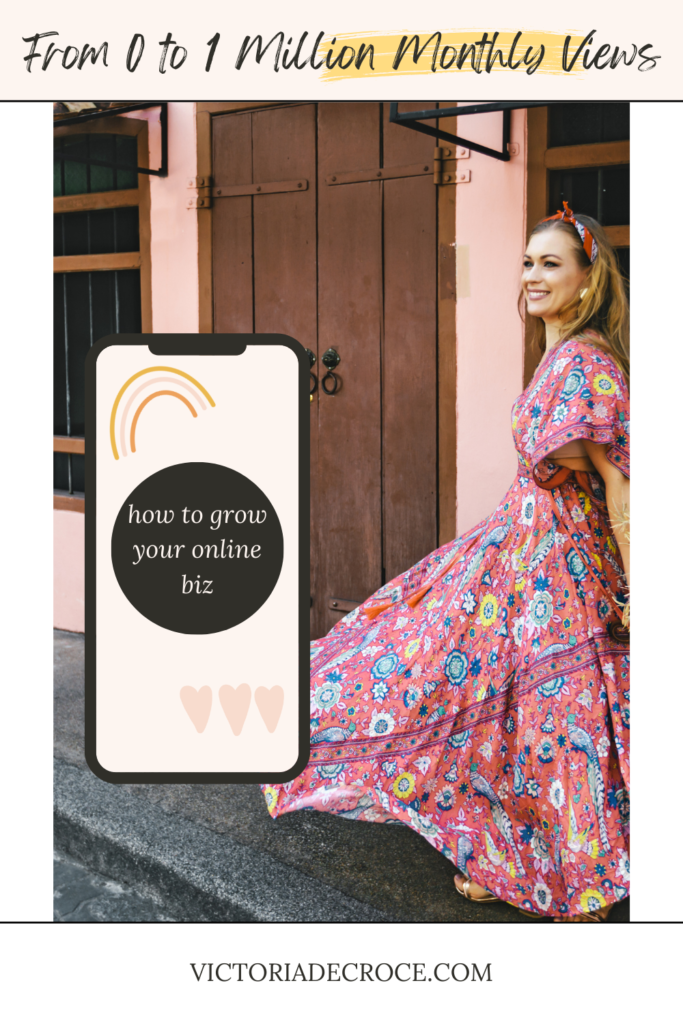 Google My Business
It may seem like a no brainer but if you don't utilize your Google My Business properly, you're not going to show up first. The key is getting the website before listing your new business on Google. It's not impossible to grow but it's something I wish I had done.
get listed
connect your website address to this account
share promotions and events to boost your first month being open (don't overwhelm, just one post a day or so, and DO NOT share your phone or website info in the ad)
post pictures that show up on maps
ask for reviews (customers will not do this unless you ask, make it a creative connection with returning clients)
the longer your business is on Google, the more likely you'll show up (don't change address…be sure your current location is the one you want to be at for a long time) – it's not impossible to change but try not to do it often
SEO keywords are critical when posting online. Make sure your H1 hero content on the front page of your site is keyword rich with the service area + service you specialize in. Especially if you are service based. For Example: Naples House Cleaning Services – those words should be in your Header One
If you are solely online based, still add an address location to Google. Otherwise you will not show up on maps
Pinterest For Business
Aside from getting listed on social media, Yelp (beware…they spam you like crazy), other business directories, create a Pinterest for Business account. Go through the settings and claim your site. Write a bio that describes exactly who your target audience is (keyword, SEO purposes) and get to work on pinning content.
BLOG LIKE A BOSS– a lot of business owners will ignore the blog section of their website but here's the key to growing FAST…those articles will help your business show up faster than any other website because you took the time to invest in quality content. Don't worry if you don't know how to blog. I'm going to walk you through it.
PIN DAILY– at first you may not have enough content to pin your own, but don't let that stop you from getting familiar with using the app. Pinterest favors accounts who use it daily even if you're pinning others pins. So for 10 minutes a day, use the app and focus on sharing your content there. You can share links to your instagram and even make money with affiliate links.
SEARCH ENGINE– Pinterest is actually a search engine, not social media. If you ignore this platform it will only slow your biz down. I wouldn't.
I will have Pinterest tips, social media, blogging and biz strategies posted here on the blog, so be sure to subscribe.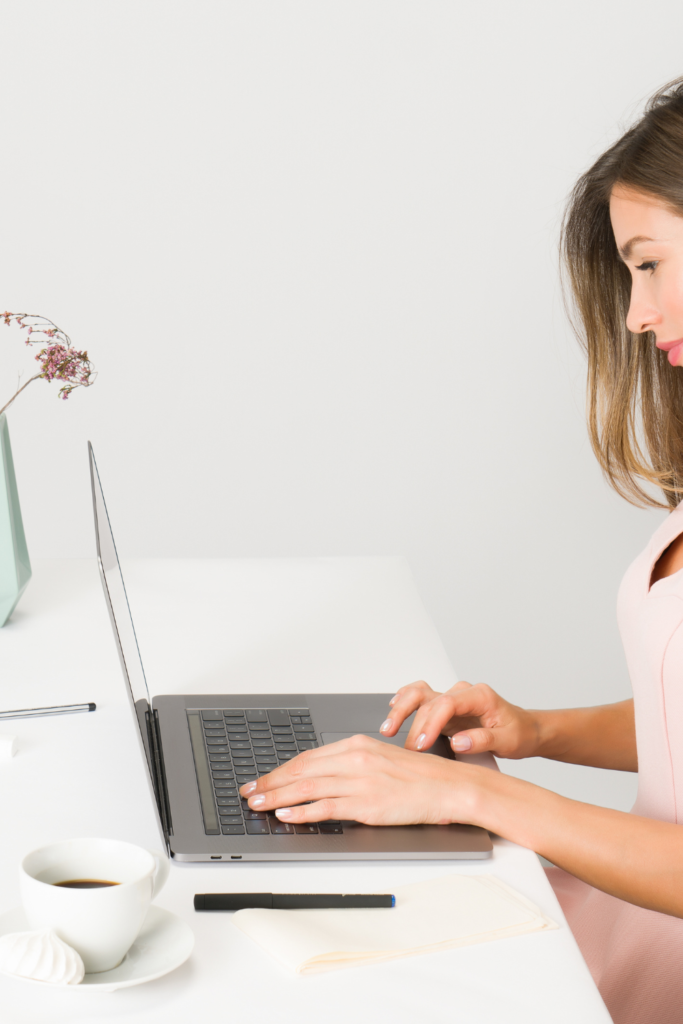 Videos Over Photos
I steered from creating videos for a long time when I was working on building my brand, but don't make my mistakes. People like seeing you. Create a YouTube channel and promote your brand. This is by far the quickest way to scale a new business. Chances are you are working on live videos in groups and such on FB (and, I'm not saying they don't work), but focus more on Youtube. Google owns it and it's a search engine once again. Share your shops here.
Pinterest is another one that favors live videos and videography. When you go to CREATE A PIN it should now let you upload your videos. Even if they're only a few moments long, they work in your favor.
---
Take Your Online Business From 0 to 1 Million Monthly Views
To accomplish this 👆🏻 you must use Pinterest, YouTube and Reels like a boss. For the next 30 days I want you to promote your brand on these platforms. It seems like a lot but you need to do this to get up and running. But wait Victoria, I don't know how! It's simple. Here's a video.
The most important thing to remember when building a business from the ground up is to :
invest in a website
attach a blog with creative content and update it often
focus more on Pinterest, YouTube and Reels
I don't want to overwhelm you with everything all at once in one post, so please come back and scroll the blog here and learn how to grow your business organically! Yep, no paid ads. If you have any questions or helpful tips drop the comments.
XO-V